We try to make the business end of teaching children to swim as easy for the parents as possible. Please let us know what we can do to accommodate your needs.
—Linda Riggins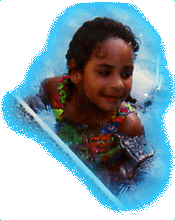 Reasonable Terms
You pay in advance for the month at the beginning of each month. If you will not be here at the beginning of the month and plan to continue when you return, you can leave a check for the month before you leave. That will hold your place.
Special Circumstances
If your child is sick and you can give us 24 hours notice, then we can schedule a make-up lesson for you. If you cannot give 24 hours notice, then you must pay for the lesson.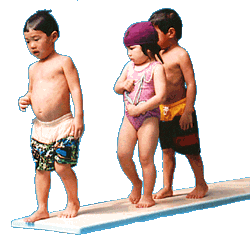 If you are going on vacation and must miss a lesson or two, just leave a note with your check at the beginning of the month letting us know when you'll be gone. We won't charge you for those lessons. When you are ready to stop lessons, please give us at least one week's notice.
Stay As Long As You'd Like
Once we accept children for a spot at Swim With Linda, they're welcome to stay as long as you want. Just beware: Some children have returned week after week for years because they love swimming with us so much!
Questions? Comments? E-mail us at: swim@lindariggins.com